Hosting Services
Starting at:
$19.99/mo
LiteSpeed Web Server
99.9% Uptime Guarantee
Unmetered Bandwidth
Managed WordPress Hosting

Virtual Servers (VPS)
Starting at:
$39.99/mo
Dedicated Resources
99.9% Uptime Guarantee
Unmetered Bandwidth
Managed Services

Dedicated Servers
Starting at:
$399.99/mo
Enterprise Grade
99.9% Uptime Guarantee
1 Gbps / 10 Gbps Network
US / EU / APAC Locations
Choose Your Domain Today!
The Stribog Advantage
More for Less
Drool worthy hardware combined with our ability to mobilize large deployments translates into more cost savings for you.


24/7 Live Support
Our highly skilled and committed support team is always available to deliver a world-class and exceptional customer experience.
Enterprise Cloud
We offer all enterprise features including public cloud and private clouds. Our cloud service portfolio includes firewalls, WAF, load balancers and more.


Multiple DataCentres
Our 20+ Data centers are spread across US, Europe and Asia. Deploy enterprise solutions across geographic regions to meet your business needs.
Welcome to the
Stribog Experience
Our goal is to make customers and not win a sale. We believe that in today's competitive world price and quality can only help you get into the game. It is the service that makes the difference.
As Chip Bell puts it, Loyal customers, they don't just come back, they don't simply recommend you, they insist that their friends do business with you.
Experience the Stribog Service Advantage and we promise you that you will advocate us for life.
Stribog Enterprise Cloud Features
Our infrastructure as a service, IAAS is designed keeping your present and future needs in mind. Usability, Scalability, Reliability and Security are the core building blocks of our cloud infrastructure

High Performance
We offer a wide variety of computing resources. Varied processor architectures including Intel, AMD and ARM based bare metal servers. Nvidia Tesla GPUs for your Data Science needs and a blazing 10 Gbps network. Get up to 32 physical cores in a single bare metal server with up to 768 GB of ECC RAM. Our ARM based servers come with up to 96 physical cores.

Proactive Monitoring and Care
Our dedicated support teams monitor your infrastructure 24/7. We regularly scan your servers for potential security threats and alert you well in time. In addition, we also monitor your SSL certificates and conduct RUM tests from time to time. We take care of all routine maintenance activities including security patches and updates so you can focus on your business.

Advanced Managed Services
Be it niche operating systems, an optimized LAMP stack or an entire Kubernetes cluster, we have you covered. Our advanced managed services offer you orchestration, configuration and management options so that you enjoy complete peace of mind. We can also manage your Amazon Web Services, Microsoft Azure or Google Cloud Platform deployments for you through our managed services program.

Iron Clad Security
All our data centres are ISO 27001 certified. A multi-tiered and layered security protects all our assets. We implement the strictest security standards to ensure complete safety of your data. Our AI powered, machine learning algorithms detect and block almost all attack patterns effectively and well in time. Take advantage of  the most comprehensive cloud security features available.
Client Testimonials

I am happy I went with Stribog. Among all the clutter on the internet, it was hard to find you. But, I am glad I did! Your team went out of their way to get my project up and running in record time.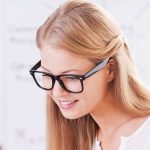 Our Biggest Discount of the year so far. Flat 15% OFF on your first month's invoice. Use coupon BIGD15 during checkout. Cloud Offer valid for Virtual Machines (Power VPS) and Bare Metal Servers (Dedicated Severs) only.